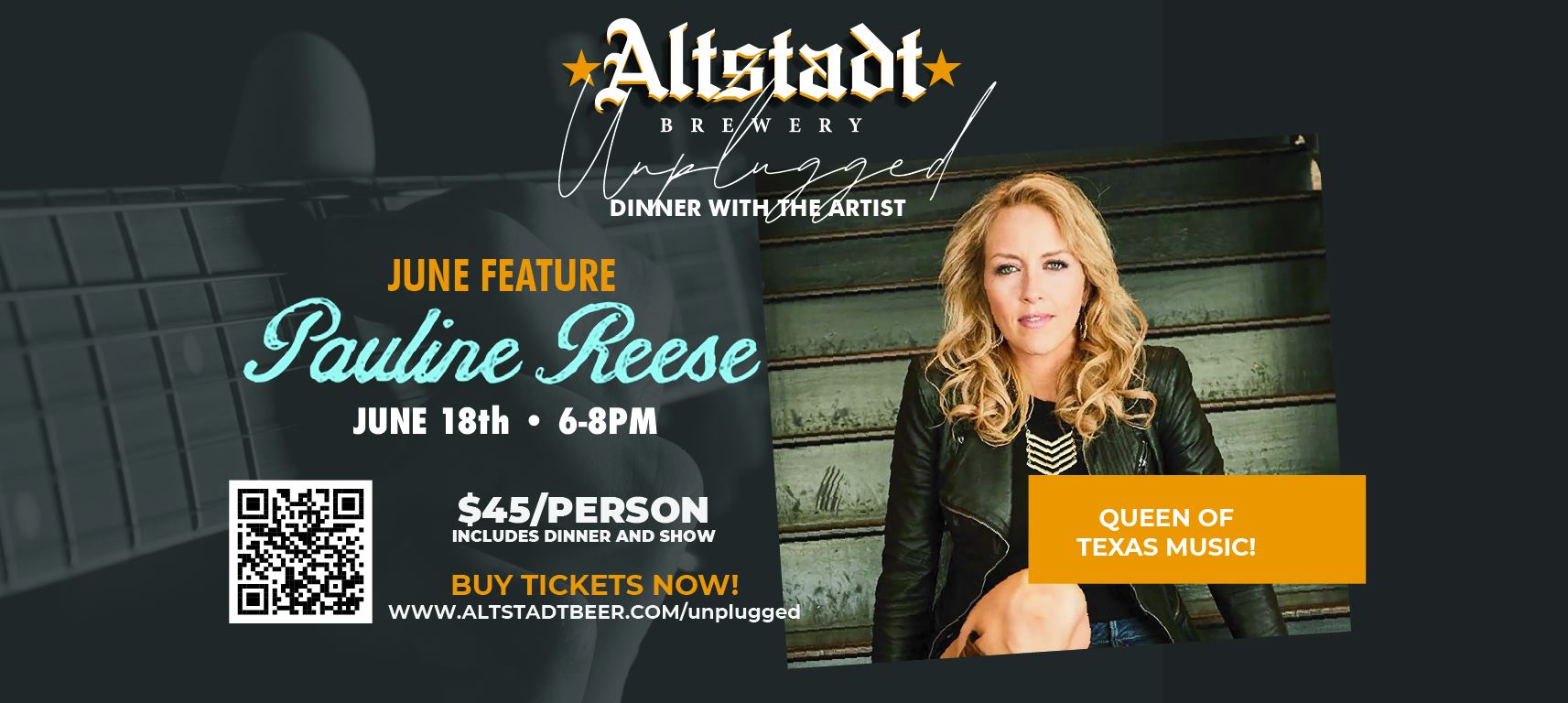 Altstadt Unplugged: Pauline Reese

An intimate live music dinner event with artists from all over the country. Get to know the artists and their songs with a sit down dinner and a show. Each session will also include a specialty chef offering on the menu.

Twice-named Entertainer of the Year in Texas, five times Texas Female Vocalist of the Year in different associations, and numerous #1 Album of the Year awards add to Pauline's ever-growing collection of accolades. She has opened for national acts like Merle Haggard, John Cougar Mellencamp, and Tanya Tucker to name a few.

She will be playing in the Altstadt Brewery's Grand Hall June 18th, 2021, from 6-8pm.