Dinner with the Artist
Every 3rd Friday of each month, 6-8pm.
A live music dinner event with artists from all over the country. Get to know the artists and their songs with a sit down dinner, dancing and live music show. Each session will also include a specialty chef offering on the menu.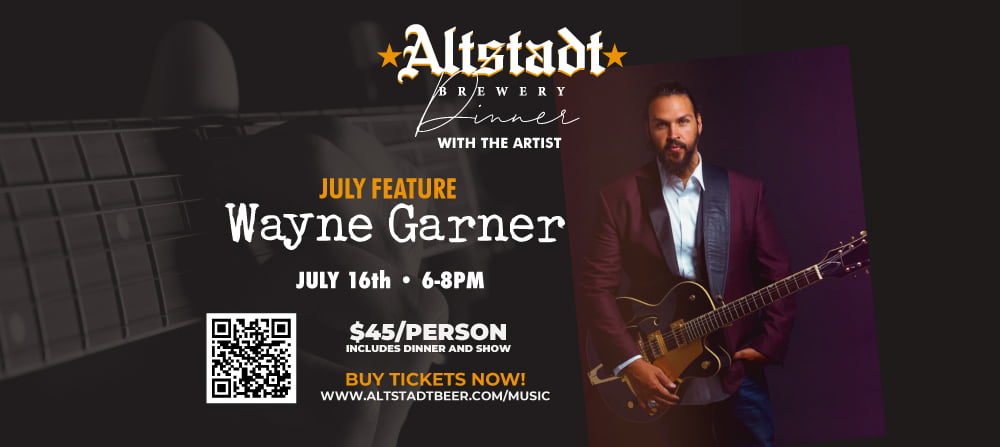 About Wayne Garner
Wayne was born and raised within the Native American communities of eastern Oklahoma. He connects with his native roots and communicates his passions through music and storytelling. Wayne Garner's music is influenced and inspired by such greats as George Ducus, Willie Nelson, Buddy Holly, and Waylon Jennings.
Garner and his band's sound runs deep with a slight grittier edge to melodic tunes–varying from blues, outlaw country, southern rock, and roots rock.
He will be playing in the Altstadt Brewery's Grand Hall July 16th, 2021, from 6-8pm.
BUY TICKETS at the Door.
$45/Person
Includes Dinner and Show!
Limited seating available.
Groups larger than 8, please contact us.