Policies
Pets
Except for service dogs, pets are not allowed in the Main Building Complex including the Restaurant, Tap Room, Cellar, Banquet Hall, and the outdoor Biergarten and any grassy areas adjacent to the Main Building Complex.
Well behaved and leashed dogs (6ft or less) are welcome in the grassy areas surrounding the Tractor Museum.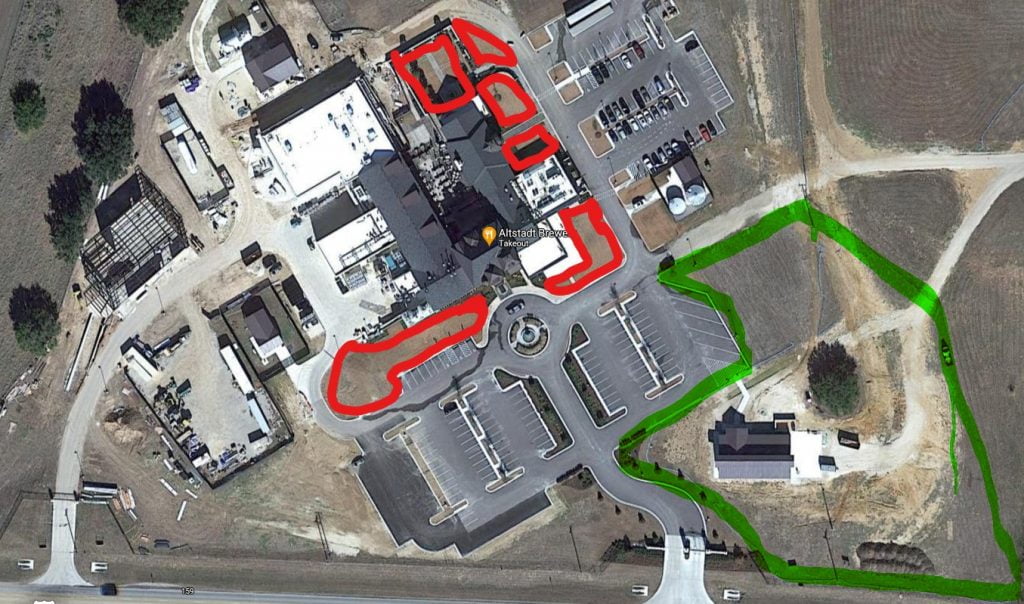 Please be mindful of signs that indicate which grassy areas may be used as doggy relief areas.
Please clean-up after your dog.
Patrons with any unleashed/misbehaving dogs will be asked to leave.
Tours
Altstadt is not endorsed by, directly affiliated with, maintained, authorized, or sponsored by any tour or transportation companies. We cannot honor any discounts or promotions set-forth by these entities.