Altstadt Oktoberfest Ranked #1 by the Houston Chronicle
Among H-E-B Oktoberfest offerings, Altstadt Oktoberfest ranks #1 among International, National and Texas brands.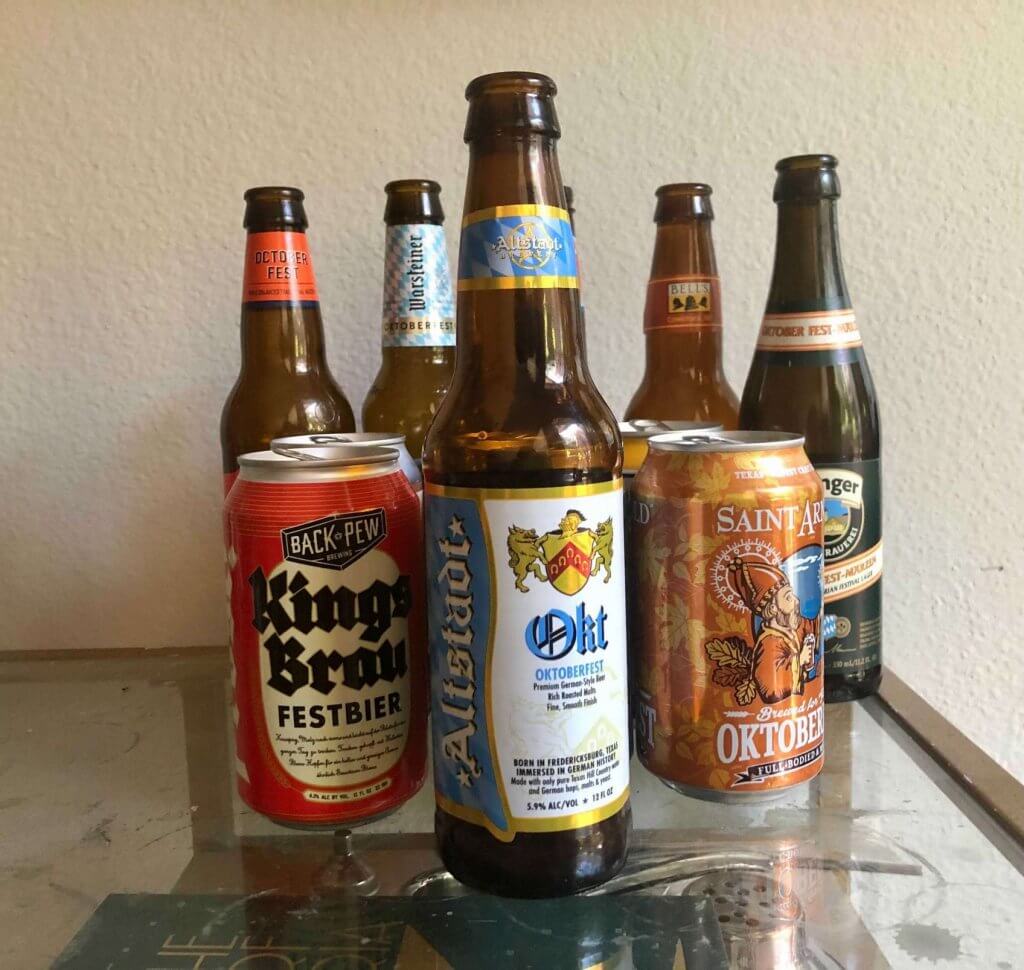 With all the offerings of Oktoberfest across the state, Altstadt Brewery's Oktoberfest has been recognized as #1 among H-E-B offerings by the Houston Chronicle.
The rankings only included H-E-B offerings, but some big names from across the world and locally made the list. The list included German breweries – Warsteiner and Ayinger, National Breweries – Samuel Adams and Bell's, and local Texas Breweries – Saint Arnold, 903 Brewers, Shiner, Live Oak, and Karbach.
"Altstadt and Bell's produced our two perfect scorers, and we were big fans of both of them. However, Altstadt was our ultimate favorite of all 12 beers we tried. It edged out Bell's just slightly for producing a more classic Oktoberfest beer in its German-style brewery."

Author, Abigail Rosenthal
Read the reviews of each beer and to see how we ranked by visiting the Houston Chronicle Website at www.chron.com.
Image credits: Abigail Rosenthal/Chron