Dinner With Thomas Michael Riley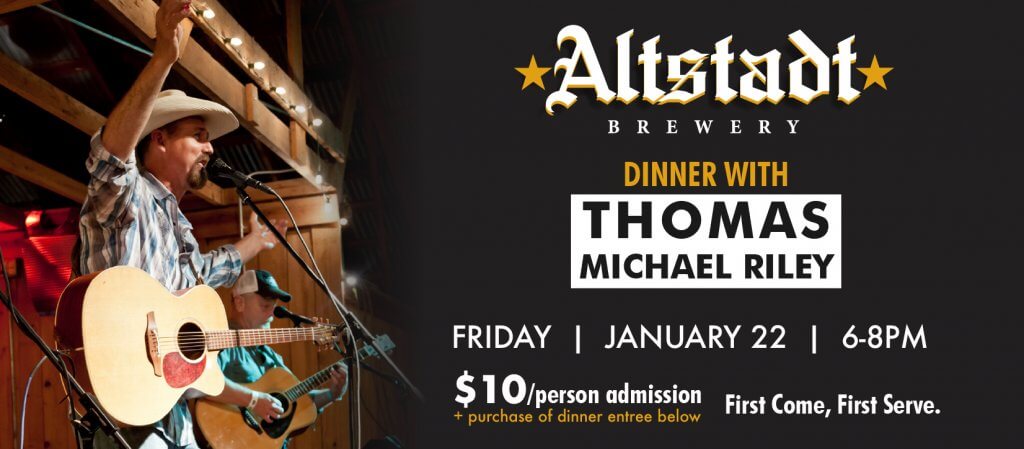 Sit back and relax in the Grand Ball Room, enjoying dinner and great music from Thomas Michael Riley at Altstadt Brewery, Friday January 22, 2021. Thomas Michael Riley is renown across the Texas Hill country and beyond for his songs about real people. They may not be politically correct all the time, but they are for folks that work hard and play hard.
Cost: $10 per person + the purchase of dinner
Menu:
Appetizers: PRETZEL • SAUSAGE PLATE
Entrees: BURGER • SCHNITZEL • FISH & CHIPSCHEF OR CAESAR SALAD
Dessert: CHOCOLATE BROWNIE • PEACHES & CREAM
First Come First Serve. No reservations. Seating begins at 5pm.Limited seating available, 50% capacity limitations.