Introducing Altstadt Unplugged!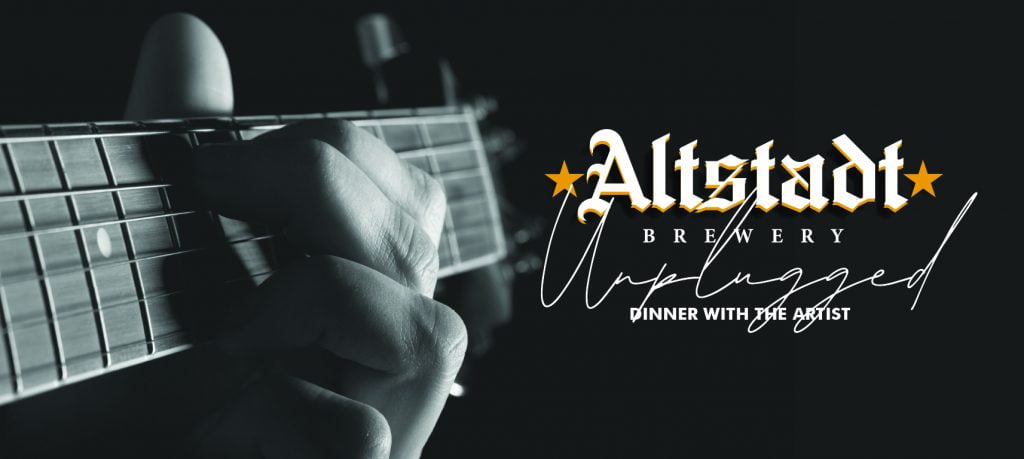 An intimate live music dinner event with artists from all over the country. Get to know the artists and their songs with a sit down dinner and a show. Each session will also include a specialty chef offering on the menu. Altstadt Unplugged will happen every 3rd Friday of each month, 6-8pm. Purchasing tickets are strongly encouraged, limited seating available, 50% capacity limitations.
Keep a look out for more great musicians every 3rd Friday at Altstadt Brewery!
Tickets are $45/person, including dinner and show. Buy tickets and learn more at www.altstadtbeer.com/unplugged