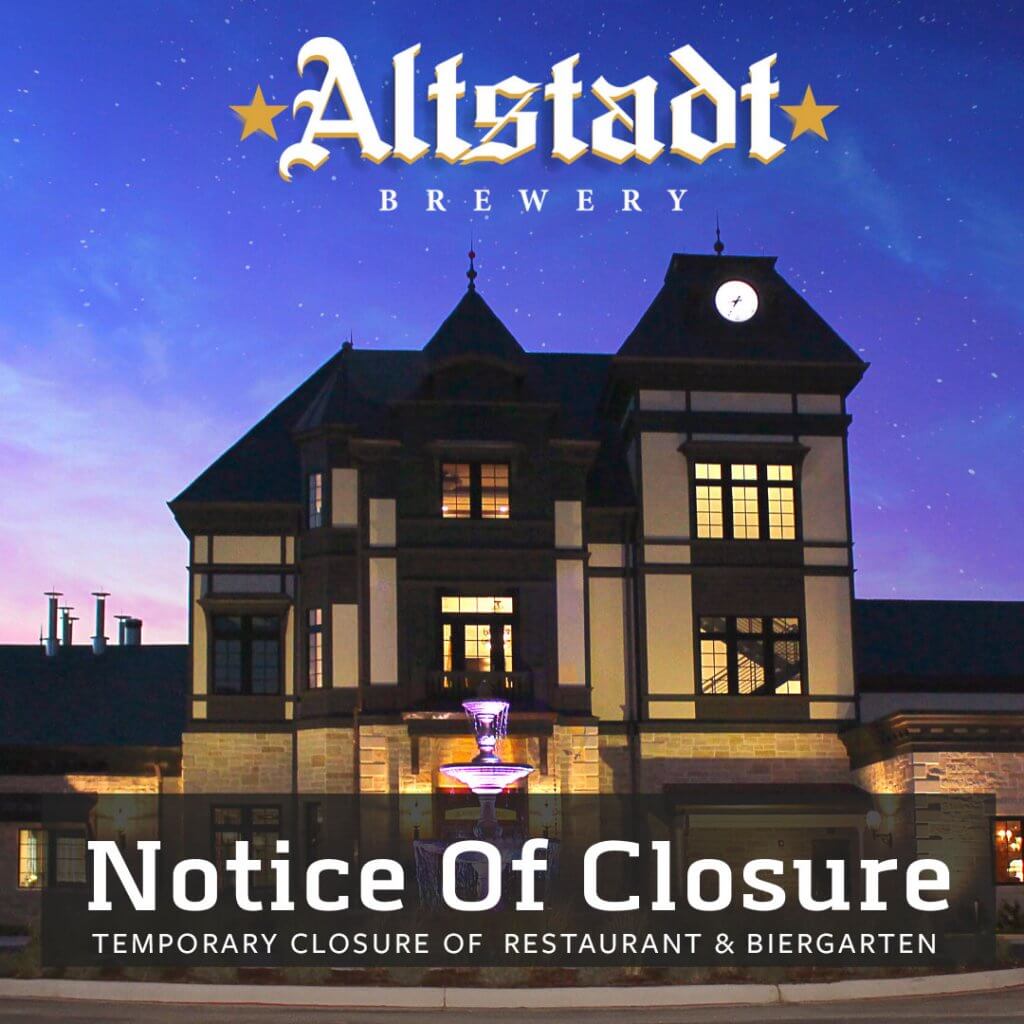 At Altstadt Brewery, the health and safety of our customers, employees, and community is a top priority.
Notice of Temporary CLOSURE of Restaurant and Biergarten until further notice.
We still want you to be able to enjoy your favorite Altstadt beers in the safety of your home, so we will continue to brew beer for retail distribution.
Please stay in touch by following our social media channels for updates and we will see you again soon once this passes.
Thank you for your patronage and your patience during this tough time.
Cheers!
From everyone at Altstadt.